Build a unique deck to convince clients incubator or investors
A unique Business Design method
A digitalized step-by-step process
An expert to guide and challenge you
Free registration – no credit card required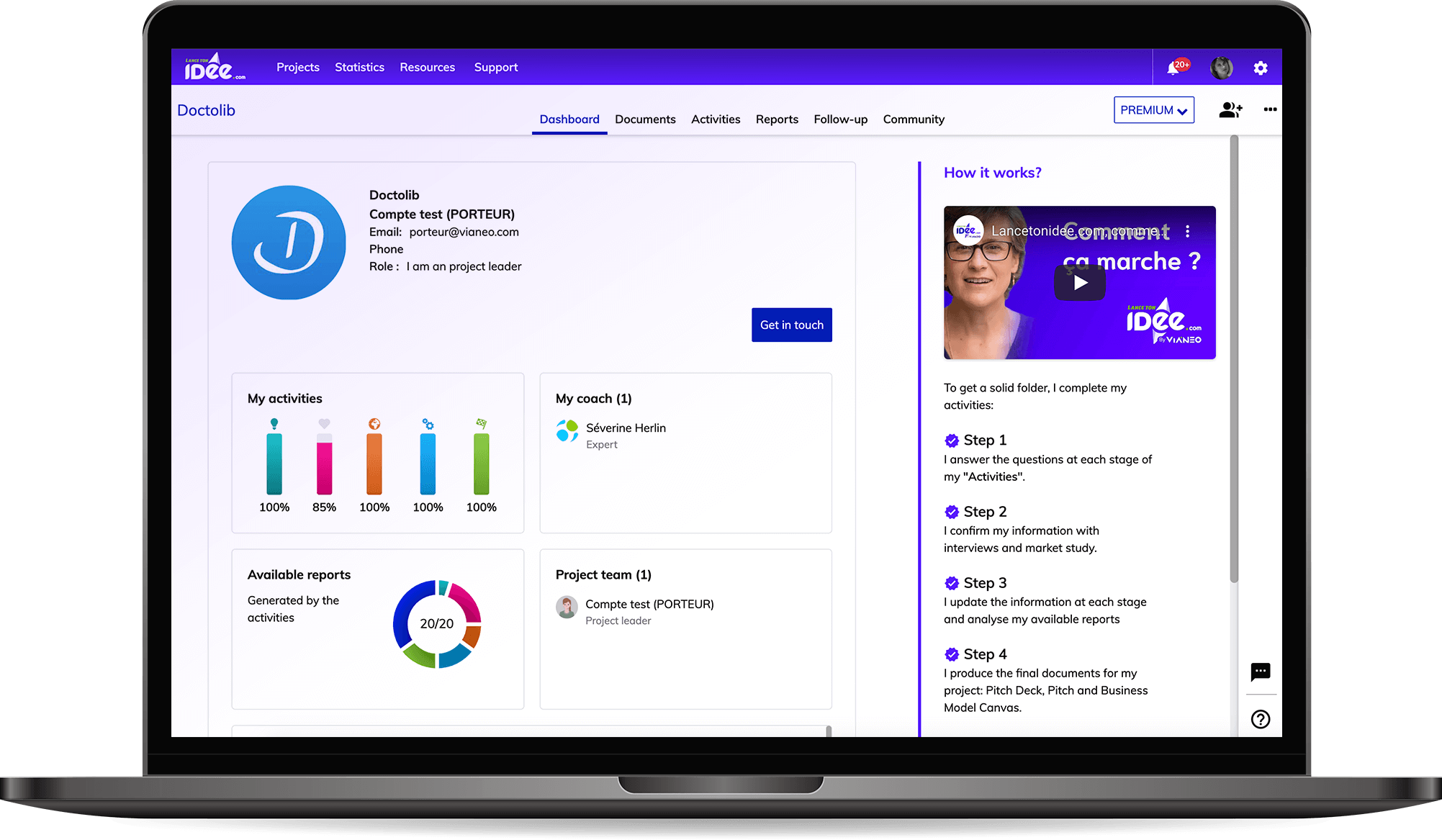 A method tested and approved by :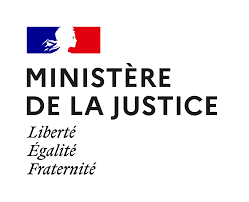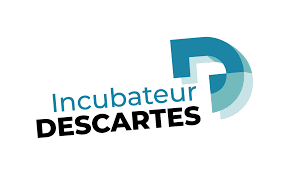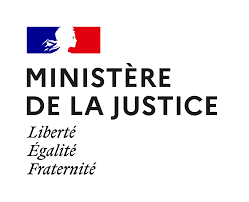 You have an idea and want to transform it into a business?
Our 3-in-1 solution: Collaborative platform + Business Design method + Expert support, will help you to find the shortest path to business.
The result?
A solid strategy and associated deck and documents to help you convince incubators and investors.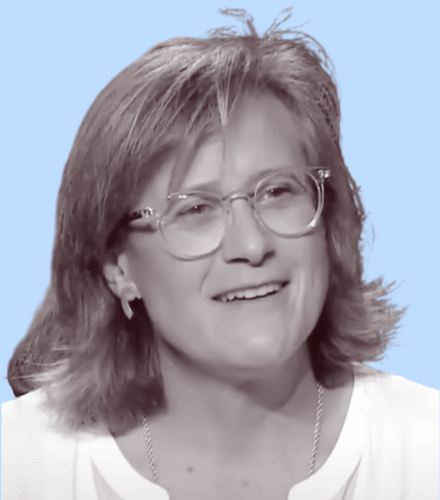 « To launch a viable and solid project, you must validate first what your market is expecting. »
Since more than 10 years, we have helped +5000 projects owners go from idea to market.
Séverine Herlin
CEO Vianeo/I Launch My Idea.
Our team helps you in every administrative step.
👉 Contact us to have further information. 
Okay. But how do I get started?
With more than 10 years of experience, we have three tips to give you.
💡 Vianeo Business Design method helps you to clarify your project and to realize your market study. You will be able to start your business on solid foundations. 
 ✅ Our collaborative platform helps you collect and analyse data in an intuitive way in order to build a solid and viable pitch-deck, available in 1-click. 
 🚀 An Expert guides you and allows you to go further and faster in the right direction, clear your doubts and become an accomplished entrepreneur. 
What can you expect from I Launch My Idea program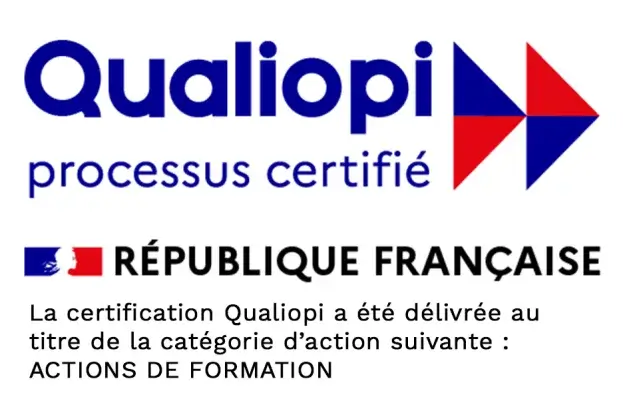 A 5-step program to guide your actions and decisions.
Individual or group coaching by a Vianeo Certified Expert.
An access to a Business Design method with the main methods inside: Design thinking, Lean startups, BMC, Blue Ocean.
The production of deck and reports to present your project to an incubator, investors or any third parties.
This program is for you:
✓ You have an entrepreneurial project (even if you are still an employee)
✓ You want to find an incubator
✓ You want to raise funds for your project
✓ You want to find professionals in the entrepreneurial sector
"I used to think like a shoemaker, now I think like an entrepreneur who primarily responds to market needs! As proof, I just completed a crowdfunding campaign that exceeded my goals!"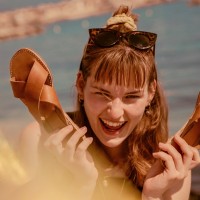 Constance Lefebvre
Founder Yer Ana
"It gives us a quick look at how to think, project ourselves, organize and simply start our project on steady foundations."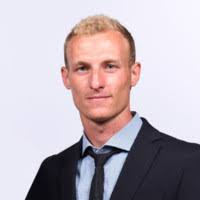 Maxime Houver
Freelance DA
"I probably wouldn't have made it into the incubator without this tool!"
Romain Porcheron
Founder Adhoc
"For a team like ours that doesn't come from the entrepreneurial world, the method and coaching was super interesting and set us on the right path."
Julien Di Giulio
Founder Teemust
" With the help of Ilaunchmyidea.com, I was able to completely rethink my project and put it in the right direction, with the added benefit of the external and challenging eye of an Expert."
François Combes
in the process of creating a company

Our experts 
They are experts in coaching entrepreneurs and are there to support you during your adventure.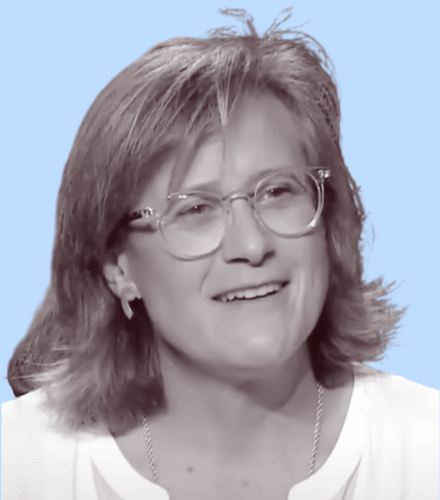 Séverine Herlin
CEO of Vianeo
Norbert Barre
Expert in strategy and business development - Founder of Creative Minds Consulting
Elodie Eugenia-Charlotte
Expert in digital strategy and innovation - Digital transformation consultant / innovation coach, Eye Consulting
Martin Chollat
Expert in innovation strategy and healthcare - Founder of MChollat Conseil
Olivier Echapasse
Expert in supply/market/medium alignment - Associate Consultant at Le comptoir des savoirs
Catherine Gomez-Hiéret
Expert in strategy and marketing - Founder of CGH Conseil
Pierre Mery
Expert in business strategy and digital marketing - Project support
Clément Posada
Strategy, operational marketing and acquisition expert - CEO User First
France Selvides
Expert in strategy and operational marketing of innovation and business development - Director and founder of Kaliris
Antoine Sempé
Expert in innovation marketing and management of innovative projects - Innovation catalyst at Konov
Lyonel Sireuille
Strategic marketing and product/service launch expert - CEO the Idea Startup Company
Patrick Sure
Strategic / product marketing expert
Serge Veysset
Expert in innovation strategy and project structuring - Innovation Consultant, Serge Veysset Conseil
Don't wait, have a look at the platform, it's free!