Setting up a start-up is not an easy task ! Whatever the product or service sold by the company, and whatever the sector of activity, many other tasks are added.
Legal aspects, accounting, communication, … so many areas that require a minimum of training, sometimes specific to the field of activity. In addition to helping you develop as an entrepreneur, coaching allows you to learn and advance on the globality of your project.
It is aimed at project leaders, whether they are alone or in a team, regardless of their age or experience. All you need is an idea, a project, and above all, a good dose of motivation !
According to a study conducted in the United States, the failure rate of startups during the first five years of their existence is divided by two when they are supported.
At a time when France is a real startup breeding ground for Europe, with about 10,000 young innovative companies in the country and more than 280 incubators and gas pedals, we can imagine that the pattern is similar.
In order to be well supported in your entrepreneurial project, you must first turn to the right coach, the one who will allow you to exploit the maximum of your potential, in order to achieve success. And to turn to the right organization, you must first know what it can bring, from a personal and professional point of view. In this article, we will decrypt everything together, to allow you to make the best choice and to bring your project to success !
Reveal your talent as an entrepreneur !
Do you secretly dream of entrepreneurship and business creation ? Do you want to launch an idea or a project that is close to your heart ? You have every reason to believe that your idea has value. Find on this page a summary of what it means to "Become an entrepreneur" and dive into the entrepreneurial adventure by validating one by one your assumptions and by confirming your market.
What does it mean to be supported?
The entrepreneur at the heart of the support
First of all, it is important to know that what is important in an entrepreneurial adventure, and what is unanimously agreed upon by all the support organizations, mentors, and investors, is the project owner(s). Before the idea, it is the entrepreneur who makes the difference : his posture, his dynamism, and his ability to adapt are central elements that will condition the success or failure of the project.
Whatever the startup's coach (incubator, gas pedal, mentor, … we will see their differences in the next point), he will choose to accompany you or not depending on you mainly. A part of the work will then be focused on this aspect.
Thus, the coaching programs regularly propose to practice writing and presenting pitches for different occasions (sales pitch, pitch to investors, …). Similarly, workshops can be conducted to become aware of your strengths, weaknesses, motivations and aspirations in life. All of this aims to teach you to know yourself better, to better understand the issues related to the place of the entrepreneur in the startup, and above all, to better know how to respond to them. This personal development component is more or less present in the different coaching programs, but it is almost always present, sometimes more explicitly than others.
Sometimes, the project leaders supported do not even have the impression that they are being helped on these points. However, by improving their skills in different areas during workshops or thematic courses, such as marketing or accounting, they acquire other competences called soft skills.
These extremely important soft skills refer to behavioral and human capabilities : time management, emotional intelligence, communication, audacity, etc. They are numerous and are useful on a daily basis in an entrepreneurial project, and any other professional or personal project, for that matter.
Indeed, let's take the example of a startup that struggles to find its market while the strategic plan is fully implemented: if the owner(s) are not able to pivot, i.e. to modify one or more elements of their business model, then the project is most likely doomed to failure. The ability to take a step back and, above all, to reconsider elements that have been developed over weeks is not given to everyone. This is indeed a soft skill.
Similarly, succeeding in identifying the true interests of each of the stakeholders in a collaboration, beyond the official speeches, is a real asset in any partnership or negotiation.
Let's take the example of a training organization in ecology which has a B2B business, i.e. which intervenes only with companies. First of all, you have to ask yourself why a company would pay for a training course for its employees on waste sorting in the office rather than another one? Generally, it is not because of a pure ecological conscience, but to make the best use of the mandatory training time, in the interest of the company.
Today, green is a consumer trend, in the face of environmental problems to which the population is increasingly aware. It is therefore in a company's interest to communicate on the fact that its employees are trained in ecology, rather than anything else. To maximize their chances of being viable, these training organizations must understand this interest and materialize it in their offer. Thus, the training becomes a communication support (or greenwashing, yes) for the client company. The latter then positions itself as "greener" than its competitors, which can be a competitive advantage.
Without understanding this, it is difficult to focus its business model and therefore its commercial approach. It is therefore important to develop behavioral skills, which are certainly acquired more quickly when one is surrounded, challenged and supported. Coaching thus takes on its full meaning. But not only in personal development !
Boost your project with the help of support
Coaching allows you to increase your skills as an individual, but obviously also on your project. Depending on the type of organization or person chosen to follow you, you will have access to training directly related to entrepreneurship that can be directly applied to your project. The coaching is done according to your needs: you can follow or not the workshops and trainings that are proposed to you, according to your problems. Overall, you will have the opportunity to deal with the following aspects :
Your business model: it is central ! You will be challenged and asked to work on the construction of your business plan. Are the identified stakeholders the most relevant? Is your market segmentation realistic? Does your value proposition correspond to a need and a demand? What is your differentiator? How can you make your business scalable? These are all questions that can be explored and validated through training, workshops, and discussions with speakers. The coaching is extremely valuable and formative in this regard, especially when your entrepreneurial project is the first one you develop.
Your digital strategy: the must of the 21st century. A startup cannot exist without a good digital strategy, even when it markets a non-technological product or service. Website, social networks, mailing campaign, online advertising, … many techniques exist to boost your visibility, and thus your sales. During the coaching, you will be asked to consider your digital strategy, its construction, its timing, its key partners, etc… in order to design it in the most relevant and profitable way possible.
Managing your project: good management cannot be improvised! It is essential to set up steering and decision support processes before the project is launched. For each of the issues related to management, there are tools. For example, to judge the success of your digital strategy, you need to set KPIs (Key Performance Indicators) such as the number of subscribers on Facebook, the acquisition rate on your website, or the opening rate of your newsletter. Also, for time management, roadmaps can be useful for example. So many additional tools that the coaching will help you put in place!
Your team: the key resource of your project. If there is one thing you should not neglect, it is the men and women who make up your project. When you say team, you mean recruitment, management, vision and cohesion. These are all challenges that you, the project leader, will have to face in order to create a real corporate culture specific to your project.
The search for financing: the nerve of the war. Very often : no financing, no project. The financial world is very codified, and each actor has different interests and criteria for providing or not providing funding. Incubators, accelerators, or mentors are generally familiar with those in your geographic and/or sectoral ecosystem. It is therefore a powerful advantage to surround yourself with a good coach, capable of introducing you to his or her network of financiers, or at least of preparing you well for the search for financing: elements to put forward, construction of forecasts, pitches, etc…The coaches who support you can also follow you on other points, according to your needs, but also according to their offer. This is why it is important to choose the right organization and the right people !
Which structure to select to be assisted?
Incubators and Accelerators
Startup incubators and accelerators are structures that generally offer accommodation and support for your projects
The possibility of being hosted in the structure is a real asset, since you benefit from a workspace at a price generally lower than the market rates, in an ecosystem of startups, also selected. The selection is also a point to be underlined: these organizations have limited places, and thus select the companies to accompany. This can be done on the basis of applications and/or by presentation to a jury.
The incubator is there to accompany you when you are at the stage of an idea, the beginning of a project, the research of your market, or the beginning of your activity. A gas pedal will be there to accompany and boost the growth of your company when it is already evolving on its market. We have compiled all of these startup incubators here.
Sometimes, these two offers are proposed in the same structure, as for example at the Manufactory incubator in Lyon, which decided to divide its offer into three programs: "start", "up", and "pro"; the last one corresponding to an acceleration program.
Les incubateurs et accélérateurs ont tous des particularités qui peuvent les rendre plus ou moins intéressants pour vous et votre projet. Tout d'abord, leur modèle économique va définir les conditions auxquelles vous allez être soumis.
Overall, there are three types of structures :
100% free structures, with no share in the capital, and no obligation of remuneration on your turnover. These are organizations financed by the State to support entrepreneurship in France. The interest of incubators and accelerators is to support entrepreneurs in their projects, whatever they are. It is therefore not a financial interest that could push the coaches to encourage entrepreneurs to work on highly profitable and scalable business models only. Examples of free public incubators / accelerators :

the 32 LITTLES in France, student-entrepreneur centers accessible up to the age of 28.
Agir et Entreprendre, in Paris
Manufactory, in Lyon.
Ubee Lab, in Bordeaux.

The paying structures, which are generally funded by the government, but which ask for a participation. These participations correspond to the rent and / or to an entry ticket and / or to a retribution on the turnover according to pre-established conditions. Prices vary from one organization to another, and can range from 150 to 550€ per month (and even per workstation when it comes to having offices at the same time). Examples of semi-public incubators :
The structures that take part in the capital, and thus bet on your success. The selection is not made on the same criteria as public incubators and accelerators. There is generally a stronger desire for innovation and profitability. These organizations will pay themselves in different ways: on a monthly rent, a share in the capital, remuneration on the turnover during x years after the incubation, etc… Among these programs, we find those of large groups which welcome young companies which innovate in connection with their sector. Examples of private incubators / accelerators :

The Family, in Paris, who owns 1% of the shares of startup they support.
Programs of large accounts such as Orange Fab (by the operator Orange), Village by CA (by Crédit Agricole), or La Javaness (by Eurogroup Consulting).
Among these three types of structures, there are more generalist incubators and accelerators, and others that are more specialized.
The generalists help you to progress globally on the construction of your project and put you in touch with their network, which is varied and composed of actors from different fields of activity, as well as financiers. In this way, a project in the health sector can be supported alongside a project in the textile or food sector. This ecosystem is a strength, since it can create synergies and bring in outside views.
The specialized ones will position themselves on specific skills, such as artificial intelligence, arts, food processing, etc… In addition to a classic business support, they offer a technical support and a targeted networking. The ecosystem is then smaller, but more focused on the sector of activity in question.
Note that in some cases, it is possible to cumulate the support, by completing a generalist support with a specialized follow-up with an organization that has more technical equipment and resources.
We can therefore understand the real interest in being accompanied by this type of organization: not only for the support itself, but also for the networking, the start-up ecosystem, and the culture and dynamism of this type of organization, which are generally very motivating.
These are structures that are on the rise in France, with more than 280 incubators and accelerators. This trend has been affirmed with, in particular, the opening of Station F in Paris in 2017, the largest startup campus in the world, founded by Xavier Niel and headed by Roxanne Varza. This can also be seen with the rise of the BPI (Banque Publique d'Investissement) to the French entrepreneurial ecosystem, which funded 80,000 companies in 2018 (+11% funding).
Need to learn more about incubators ?
But incubators and accelerators aren't the only solutions for getting support. Let's take a look at the following
Coworking spaces and networking associations
All over France, there are coworking spaces where you can find an accessible and varied support. It is not the case of all of them, but some offer monthly accommodation, with support on demand, as it is the case at Willa in Paris for example. Others are simply shared workspaces where entrepreneurs meet, such as at Anticafé, which you can find all over France, where you can still network.
The prices of these coworking spaces vary depending on the city, the time for which you book it (punctually, by the week, or for several months), and if you choose to be accompanied by contributors.
Similarly, in many cities, associations and clubs for entrepreneurs are flourishing, again, more or less specialized. These structures allow you to regularly meet a circle of entrepreneurs motivated to expand their network, just like you. This can happen during simple monthly meetings, or during breakfasts, aperitifs, or weekends. During these exchanges, you can learn from the experiences of other entrepreneurs, share your expertise, create synergies and partnerships, in order to grow your project. It is common to see in these associations sponsorships and mentorships, which allow the entrepreneurs wishing to be accompanied in a closer way with one or more company managers. The sponsors and mentors are there to answer your questions, challenge you and advise you.
This is generally done free of charge, out of entrepreneurial solidarity, but membership in these clubs and associations is sometimes not free. It goes from a few euros for the "apéro-entrepreneurs" associations to several thousands for more closed clubs, generally reserved for more advanced entrepreneurs with already well established businesses.
The startup contest
In line with the growth of business startups in France (+17% between 2017 and 2018), startup competitions are emerging all over France. They offer entrepreneurs the opportunity to test their projects in front of a jury, sometimes in front of an audience, in order to obtain, in addition to feedback from professionals, funding and/or support. As an entrepreneur, you first respond to a call for projects, usually based on a file, sometimes supplemented by a video, and then follow the selection phases specific to each competition. During or at the end of these competitions, you are accompanied by professionals who will challenge you and help you build your business model.
Also, each competition does not have the same time frame. Some will be done remotely, just on examination of the file. Others offer several phases of face-to-face work between each of the selections. There are also startup weekends, which allow you to boost your project in two to three days, surrounded by specialists, at the end of which a competition is held. The winners usually have the possibility to extend the support after this weekend.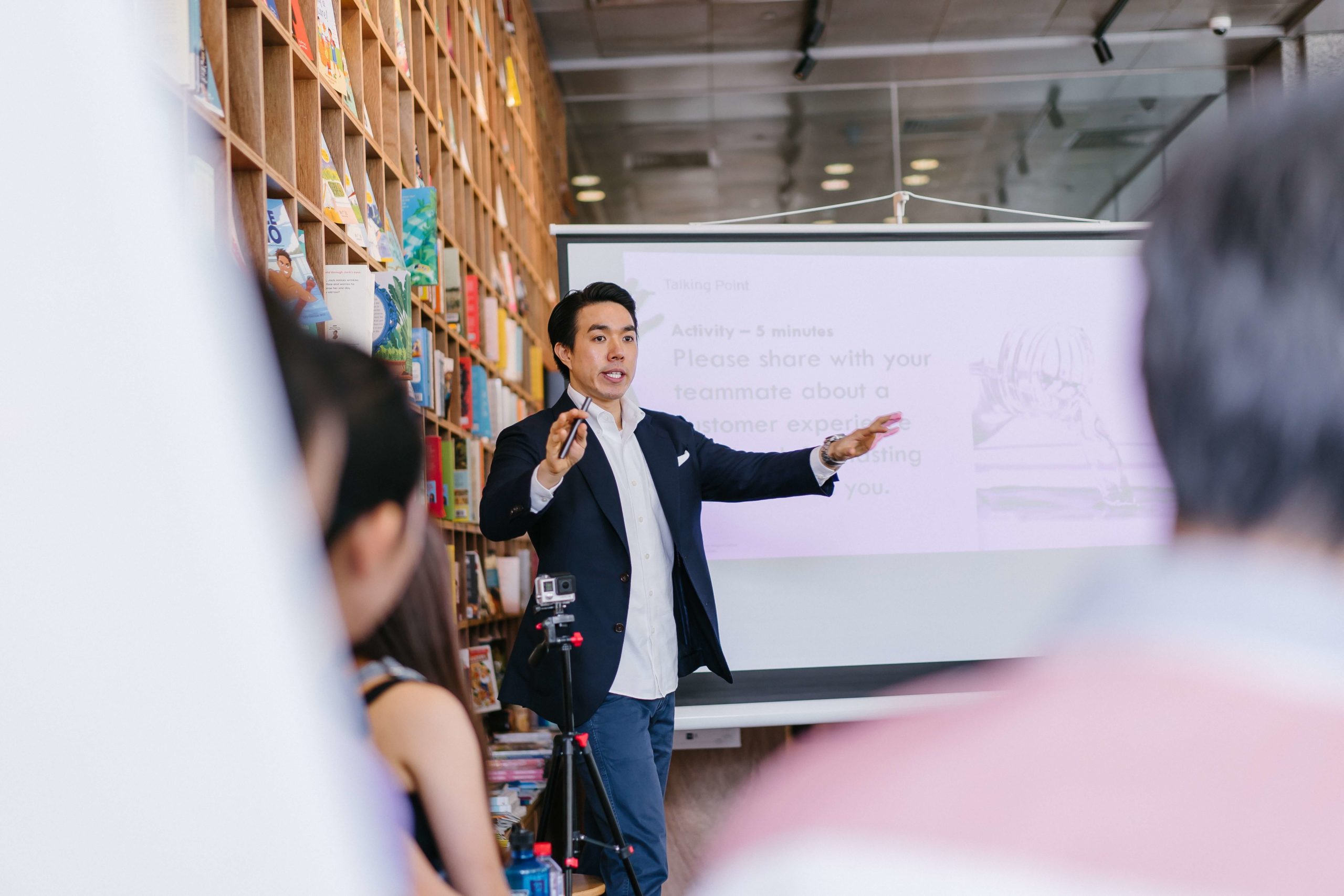 These contests can be organized by :
cities, regions, chambers of commerce, and other territorial/national organizations, which allocate a financial aid and sometimes coaching to selected entrepreneurs from their territories. It is more or less easy to be rewarded during these competitions; it depends on the concentration of young companies in the city or region in which you apply. Example: the Agenda 21 Trophies of the Gironde Departmental Council.

incubators and accelerators, which allows them to extend their support to other projects. You also become known to this kind of structure, which can offer you interesting opportunities in terms of coaching and networking. Example: the Descartes incubator competition, in eastern Paris.

Universities and private schools, which offer students the opportunity to test their ideas while being surrounded by specialists. The speakers are often external, and can even come from incubators. The professional network is a strength of these competitions. Example: Lyon Start Up.

Private foundations, which wish to support entrepreneurship. They are generally composed of entrepreneurs and/or business angels, who want to support today's and tomorrow's entrepreneurs. Again, the network is a strength of these structures. Example: The Fondation de France, which offers several competitions, depending on the type of your project.

Large companies, which, as with their incubation programs, offer their expertise in order to create synergies between your business and theirs. You also benefit from significant communication strengths by being awarded by this type of competition. Example: the La Tribune BNP Paribas competition.

As with incubators, accelerators, or coworking facilities, some startup competitions are more specialized than others. Thus, competitions range from broad criteria such as "innovation on a consumer good" (I'Nov Pro competition by Transtech) to "independent technological solution for satellite launch" (European prize for a low-cost European space launch, by the European Commission).
Online trainings 
Finally, there is one last way to get support for your project: online training. Be careful though, because they are everywhere, and their quality is often questionable. Who hasn't seen an advertisement saying "You want to become an entrepreneur and make millions? Then sign up for my online training"?
To find THE training that will allow you to evolve, you need to seriously consider the subject, asking yourself what you are really looking for, how much time you want to spend on it, and what your budget is. This will help you frame your search and find a course that meets your expectations.
As experts in startup issues, we offer you the Vianeo platform to accompany you remotely in your entrepreneurial project. This unique platform allows you to work on your whole strategy, in an effectual and exploratory way, allowing you to boost innovation. On our platform, it is possible for you to work on your market strategy, to elaborate your pitches, your action plans, or to make your product sheets.
Our team has designed THE platform for entrepreneurs 2.0, who need a relevant support, but also to be able to work from wherever they want, in a flexible way and at a lower cost. We propose two offers, Vianeo Start and Vianeo Full, which you can discover by clicking here.
So, why wait when you can start right now?
Sources :
CIC Innovation Place: infographic – support for start-ups in France
Insee: report on business creation in France in 2018
BCG report for La Boussole
Bpifrance's activity report in 2018
Alliancy's infographic on the startup ecosystem in France
EY report on startups in France in 2017
Choose the incubator that is right for you!



What is the best path to success? Being part of a group or working alone? For many entrepreneurs, being part of a larger entity has helped their business take off much more efficiently. So, an incubator can be the perfect step to turn your idea into a profitable business. To help you meet all the challenges ahead, we've gathered as many startup incubators as possible for you. Business support, fundraising, international development, theoretical and practical education… They have a lot to offer you!